References
Smart FlexiCube sensors have the potential to improve customer needs in several fields of application. Read business success stories using our solution.

Skanska a.s.
With the help of FlexiCube with the smoke detector, the client decided to watch the presence of smoke in the building containers at the construction sites, thus increasing the safety of persons and property in case of fire.
FlexiCube S – 20 units
2019
"We chose FlexiCube because of easy installation, application, individual adjustment and price. We are satisfied with FlexiCube sensors' functionalities and we assess the project very positively."
Martin Vambera, Business technical manager, Skanska a.s.

E-ON Česká republika, s.r.o.
FlexiCube is used for three different applications. As a flood sensor, outdoor temperature monitoring device and indoor office temperature/humidity/CO2 sensor.
FlexiCube NB – 5 units
2019
"Due to the wireless connectivity and high reliability we chose FlexiCube solution for our needs. The important thing for us is that there was no need to pull cabling in existing buildings and the equipment is easy to move. The FlexiCube solution met our expectations and the cooperation with the supplier was excellent."
Michal Prak, Property manager, E.ON Česká republika, s.r.o.

Zeppelin CZ s.r.o.
Rental company for construction machinery and small mechanics in the whole Czech Republic is using FlexiCube Solution. It easily tracks the location and usage of rented machines.
FlexiCube S – 310 units
2019
"Our company has already tried various ways how to track rented machines. Firstly, FlexiCube impressed us with easy installation.  Secondly, our curiosity led us to try its stability in the tough conditions of the rental company. We have been using units since April 2019, up to now our expectations are fulfilled. The supplier is reliable and helpful in every aspect."
Vladimír Berec, Head of machine department, ZEPPELIN CZ s.r.o.
Pilot project
ČD - Telematika a.s.
With FlexiCube GPS tracker client gets a complete overview of the movement and use of company vehicles.
FlexiCube S – 1 unit
2018
Pilot project
Pražské služby, a.s.
Monitoring the location of the portable traffic signs to ensure regular checks and run the business effectively.
FlexiCube S – 10 units
2018
Pilot project
DEKTRADE a.s.
Rental machine monitoring and time management were solved by the FlexiCube GPS tracker.
FlexiCube S – 5 units
2018
Pilot project
PRIMM bezpečnostní služba s.r.o.
On behalf of Flexicube sensors, our client has control over the movement and position of the company's vehicles. Moreover, they monitor vehicles inside their secure area and control the opening of the entry barriers.
FlexiCube S – 12 units
2018
Pilot project
KOMIX s.r.o.
The client used Flexicube ultrasonic sensor for determining fill level of silos.
FlexiCube S – 1 unit
2018
Pilot project
Uplifter CZ s.r.o.
The Czech branch of the European network of construction machinery rental companies specializing in cranes used FlexiCube to monitor the movement and utilization of the machines.
FlexiCube S – 5 units
2018
Impressed by Flexicube solutions or have any questions?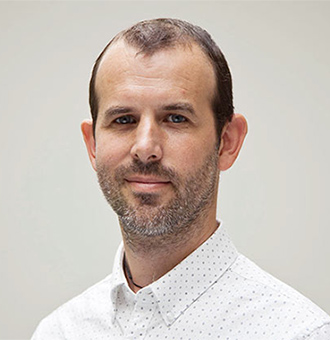 Martin Kovařík
Product manager
martin.kovarik (@zav) intesys.cz