FlexiTracking
A goal of the device is to verify the GPS position of an object in time. Additionally, it allows users to view and collect data from the working objects, so-called moto hours.
Moreover, it will automatically notify a client when any unauthorized manipulation with the object is registered, so as in case of exceeding operating parameters.
FlexiCube GPS tracker capabilities

Verify the position of vehicles and track of longer stops out of defined geo zone.

Security control of transported goods by monitoring any disruption in cargo space.

IMonitor temperature data of transported goods inside the container or inside a transport vehicle.

Monitor position and manipulation of portable traffic signs including change tracking of its position caused by wind or vandalism.

Evaluate optimal and realistic usage of company cars or industrial machine.

Track position of any valuable object or shipped package such as a pallet of goods, container, or even wagon.
Solution made for
Transport Companies

Rental machinery companies

Logistic Companies

Tranships and Warehouses

Employers offering company cars

Car Rentals
Our reference

Zeppelin CZ s.r.o.
Rental company for construction machinery and small mechanics in the whole Czech Republic is using FlexiCube Solution. It easily tracks the location and usage of rented machines.
FlexiCube S – 310 units
2019
"Our company has already tried various ways how to track rented machines. Firstly, FlexiCube impressed us with easy installation.  Secondly, our curiosity led us to try its stability in the tough conditions of the rental company. We have been using units since April 2019, up to now our expectations are fulfilled. The supplier is reliable and helpful in every aspect."
Vladimír Berec, Head of machine department, ZEPPELIN CZ s.r.o.
Pilot project
ČD - Telematika a.s.
With FlexiCube GPS tracker client gets a complete overview of the movement and use of company vehicles.
FlexiCube S – 1 unit
2018
Pilot project
Pražské služby, a.s.
Monitoring the location of the portable traffic signs to ensure regular checks and run the business effectively.
FlexiCube S – 10 units
2018
Pilot project
DEKTRADE a.s.
Rental machine monitoring and time management were solved by the FlexiCube GPS tracker.
FlexiCube S – 5 units
2018
Pilot project
Uplifter CZ s.r.o.
The Czech branch of the European network of construction machinery rental companies specializing in cranes used FlexiCube to monitor the movement and utilization of the machines.
FlexiCube S – 5 units
2018
Show more references
Interested in FlexiCube GPS tracker?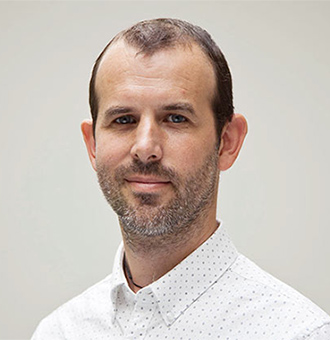 Martin Kovařík
Product manager
martin.kovarik (@zav) intesys.cz